Overview
"Eduroam is an international federation of academic institutions which allows its users to visit other organizations and use the same username and password as they would use at their home institution."
It is a wireless network available throughout Oxford colleges, departments and libraries as well in other universities throughout the UK and world.
Setting the password
First you will need to go to the following site:
https://register.it.ox.ac.uk
Log in using your SSO credentials.
You will then need to select 'Change a Remote Access (Eduroam WiFi/VPN) account password'.
Read the terms and conditions and then accept the agreement.
You can now set your password.
Once you have set your password it usually takes between 15-20 minutes to activate.
Your username will be in the format
SSO
@OX.AC.UK.
Connecting your device

On your device find the network showing as 'eduroam', this will be broadcasting across Worcester College and most of Oxford University.
Once connected if you are using a Windows computer or Apple device you will see a username and password field.
This is where you use the credentials:
SSO
@OX.AC.UK

Password set as above

This should now connect to eduroam.

If you are using an Android phone you may see the following screen: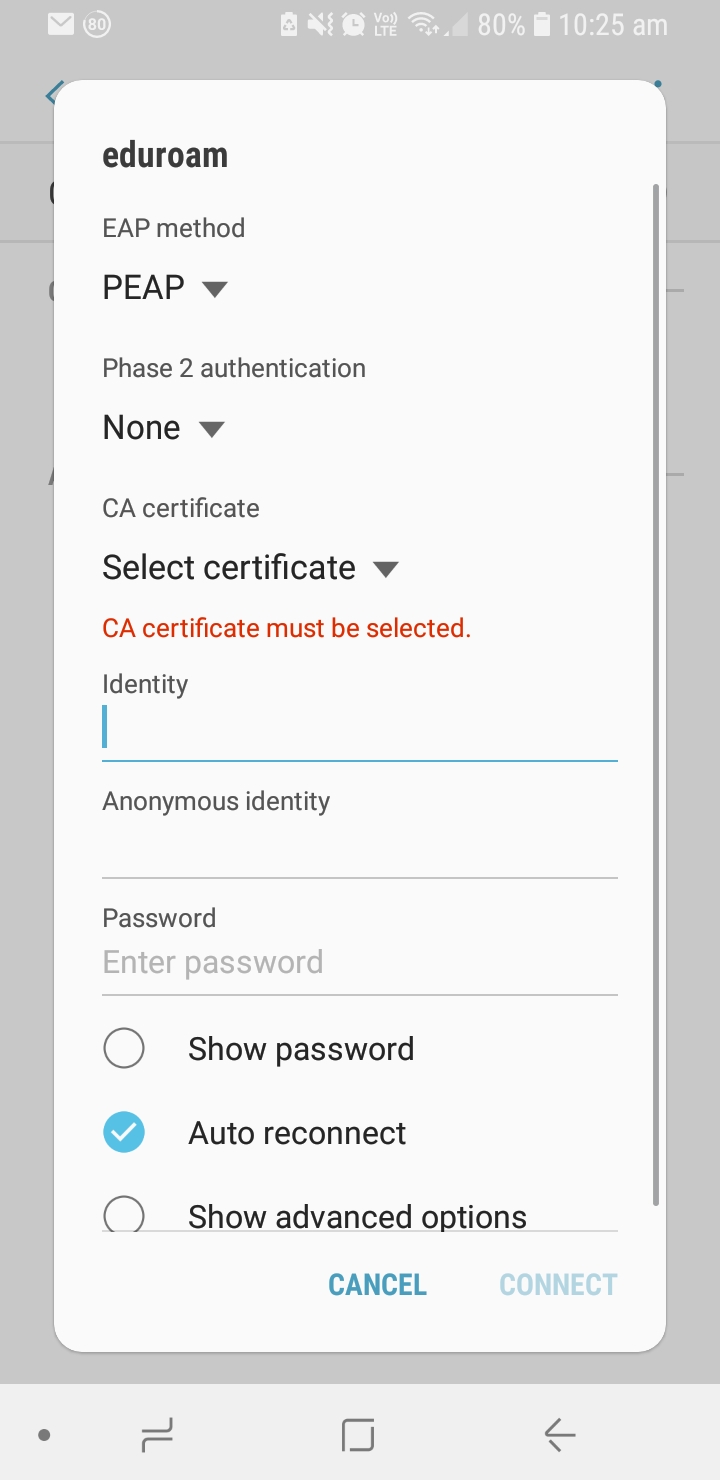 You will need to set the credentials similar to below with your relevant details: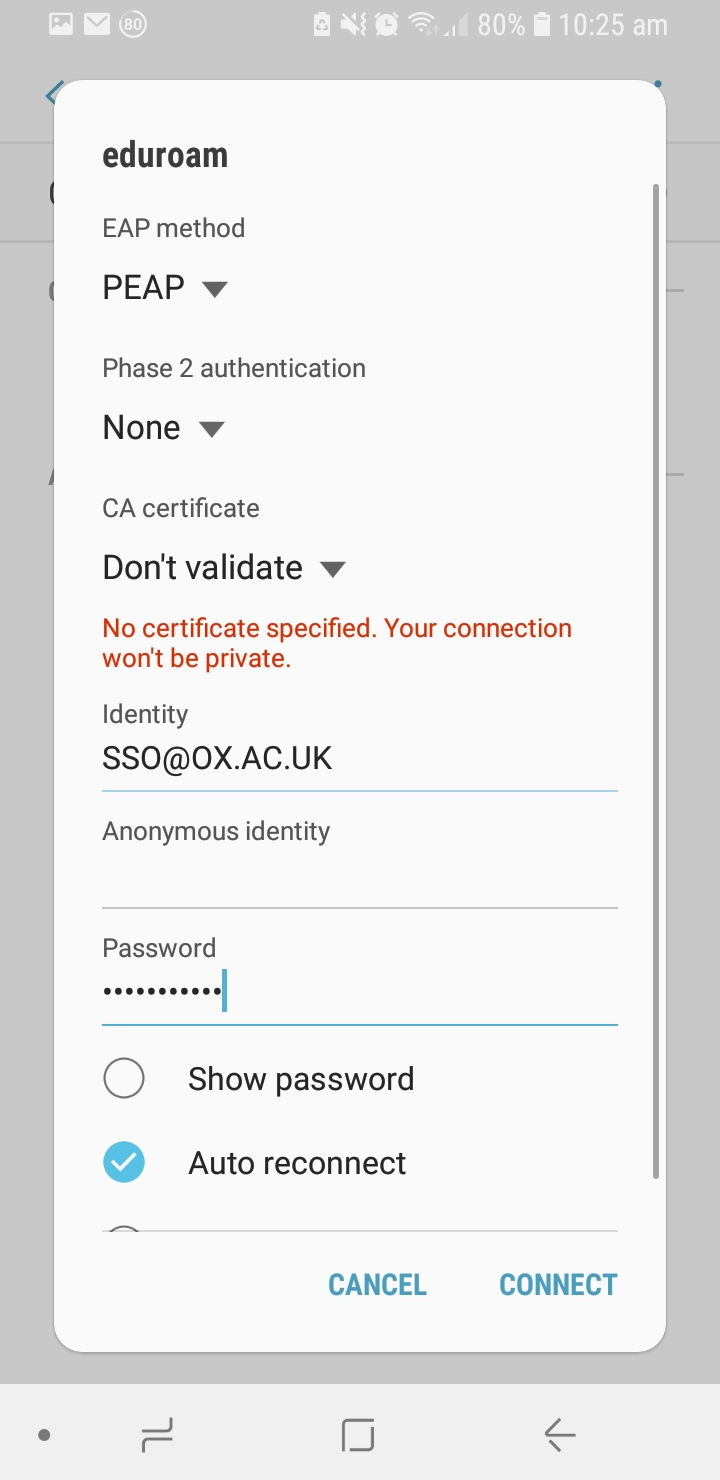 You should now be able to connect your devices onto the eduroam network.

Additional Resources: